WWI Trenches Wireless Radio Spark Transmitter used w Marconi Receiver 1917 WORKS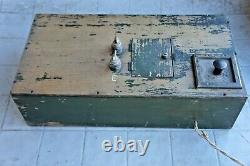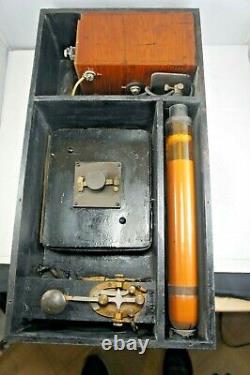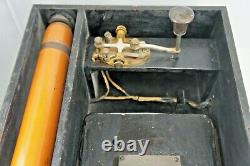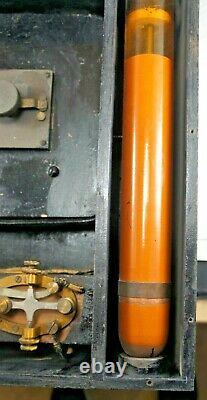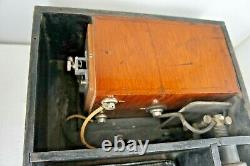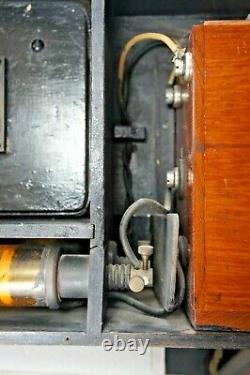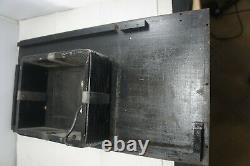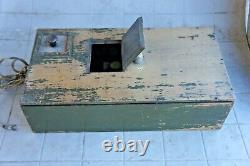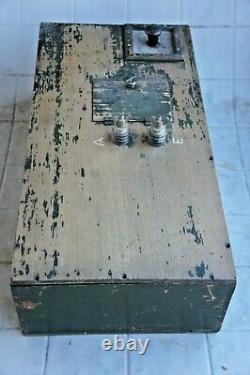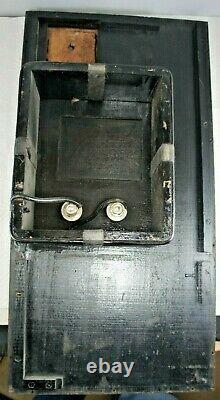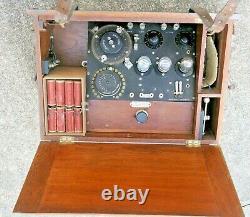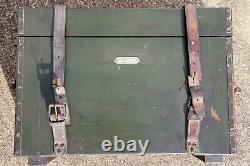 Pictured here is a spark transmitter used in World War I made about in 1917. It was discovered with a Marconi trenches receiver. Although the receiver was manufactured by Marconi in London, the two sets were found in Italy. With the top of the transmitter screwed on all that is seen on the outside of the drab green wood box is a coil of wire that goes to the battery, two large posts which are A for antenna and E for ground (earth), and the knob of the key. Once the key knob is screwed off and the top lifted, you can see the key, tuning inductance coil (on the back side of the top) , spark coil, spark gap, and a round brown glass condenser. What is remarkable is that after cleaning the set up and resoldering one connection, I attached a battery, pressed the key and the transmitter immediately worked. The set measures 21 x 11 x 6 inches.
Pictured here BUT NO INCLUDED IN THE SALE IS the Marconi WWI Trenches Radio Receiver. The last 2 pictures are of the receiver.
The Marconi radio from World War I was paired with the Trenches transmitter. The receiver came from Italy and has a pack of vintage Italian batteries in the wood box on the left side of the picture. It was converted from a crystal detector to a 3 R valve set at sometime later. This is a rare piece of working WWI communication equipment. Therefore for the next year I will list many antique radios, audio tubes, Western Electric tubes and transformers, tube amplifiers, radio parts, and radio tubes, so bookmark my username stonevintageradio.
For more information on radios, crystal sets, tubes, Western Electric tubes, as well as more radios or tubes for sale, visit my website StoneVintageRadio. This Agreement is governed by and interpreted under the laws of the state of Texas without exception. The item "WWI Trenches Wireless Radio Spark Transmitter used w Marconi Receiver 1917 WORKS" is in sale since Sunday, December 13, 2020. This item is in the category "Collectibles\Radio, Phonograph, TV, Phone\Radios\Tube Radios\Pre-1930". The seller is "stonevintageradio" and is located in Fort Worth, Texas. This item can be shipped worldwide.