Starlink Professional 2.4GHz Wireless Transmitter/LCD Receiver 5Complete System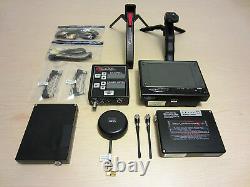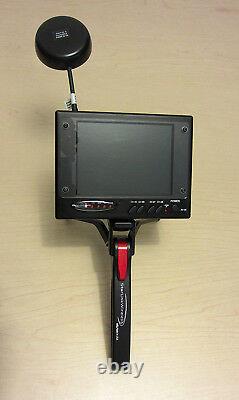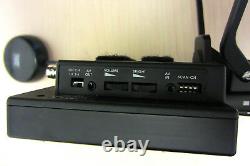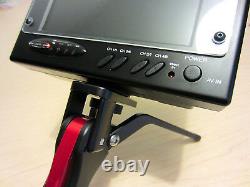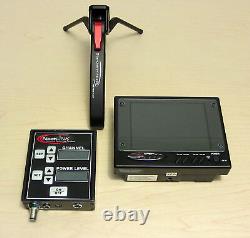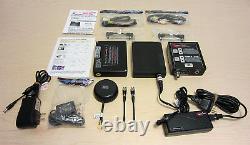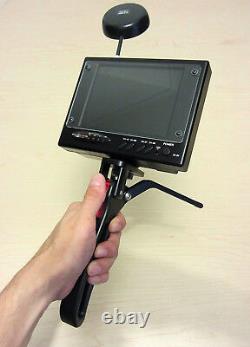 A complete wireless videosystem that is ideal for those individuals who want to monitor Professionalvideo production without interfering on the set. Provides the latest and most innovative wireless video transmissiontechnology including non line of sight transmitters and receivers.
StarLink Wireless is also amanufacturer of high quality camera accessories including batteries and the Gripster portable grip and tripodcombination. All StarLink Wireless products are made in the United States and are specially engineered anddesigned for use in the professional and broadcast industry. SE2980AGC Professional 2.4GHz Wireless LCD Receiver. Type: 8 CHHigh GAIN Multi-Mode QuickLOK AGC. Multi-ModeWireLess AV Receiver and HQ Video Display.
Hi-SpeedStarLink QuickLOK AGC Technology with Image Stabilization & Enhanced Video. EnhancedHiGain Receiver Circuitry for Optimum Long Range Signal Reception. SpeciallyDesigned StarLink AGC Video Circuit Module - for consistent video independentof variations between any Transmitted Channels. Maintains HQNTSC Output for all Received Channels.
Provides AGCfor Non-AGC External NTSC Displays 5.0 HQ Color LCD. StarLink AGCVideo Out with AGC Loop Through Video - provides 16:9 and 4:3 Video Out.
StarLinkSuperBright 500 NIT 5.0 Display. SimultaneousDual AGC Video Output feature.
2 AV In / 2 AVOut Ports. StarLinkDuraLAST Precision ABS Molded Case with Stainless Steel assembly hardware. StarLinkVariPower System designed for up to 16.8 VDC. 2.1 mmQuikLOCK DC Power IN Connector.
SL1550T Broadcast Professional 2.4 GHz WirelessTransmitter. 32 IndividualTunable Channel Wireless Transmitter. 10 UserSelectable Power Levels Between 1 Milliwatt and 1 Watt.
NTSC/SD BNCVideo In, RCA Line Level Audio In. HiBriteDaylight Readable Channel and Power LED Displays. VariPowerSystem, Designed for Direct Connection to Anton/Bauer Power Packs with LockingMini DIN DC Power In. Includes 3 dBSuperFLEX Fold-Up Dipole Antenna. Heavy DutyTouch Pad Operator Panel. Heavy DutyRuggedized Machined Billet Aluminum Body. StarLink ®GripSTER 100 combination Grip & Tripod. StarLink ®GripSTER 500 combination Grip & Tripod. 3db High GainSuperFLEX Fold-Up Dipole Antenna. 12V UltraProRegulated Mini AC Adapter.
Guide toOperations and User Quick Start. WireLessConnection and Communication Hints Guide. The kit comes with thefull gear. It includes the Transmitter and LCD Receiver, eachone with its own battery, chargers, grips and a set of cables and antennassuitable for different situations. NOTE: shaky TA4F cable, may need to be replaced.
The item "Starlink Professional 2.4GHz Wireless Transmitter/LCD Receiver 5Complete System" is in sale since Monday, April 16, 2018. This item is in the category "Musical Instruments & Gear\Pro Audio Equipment\Microphones & Wireless Systems".
The seller is "munny76" and is located in Washington, District Of Columbia. This item can be shipped to United States.
Brand: Starlink
Connectivity: Wireless