Wireless Hdmi Transmitter Receiver 250M(820Ft) Extender Kit Youtube Netflix DSLR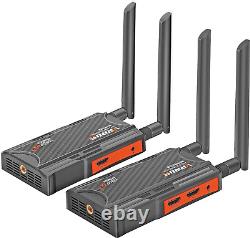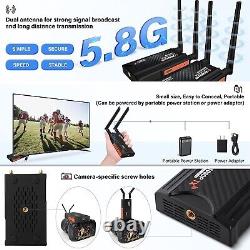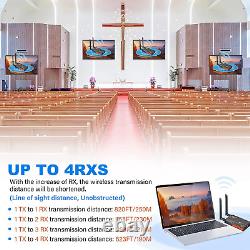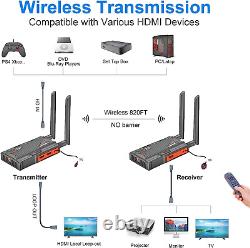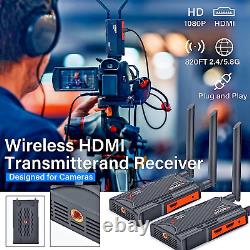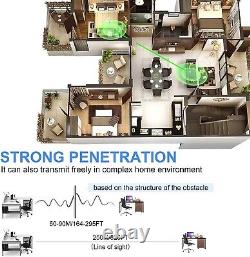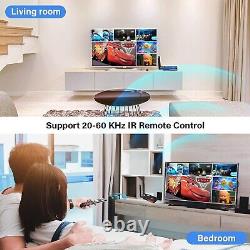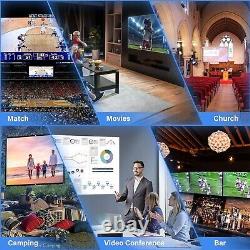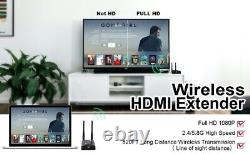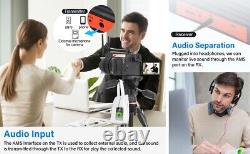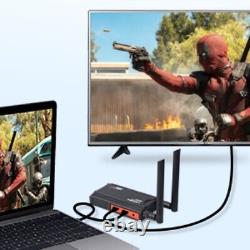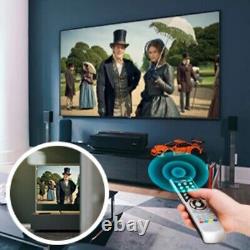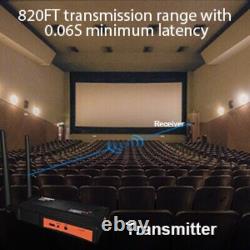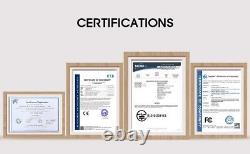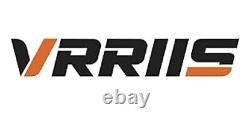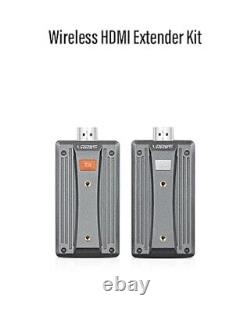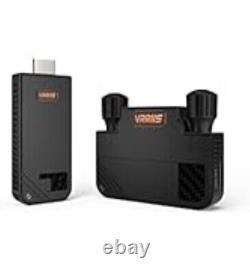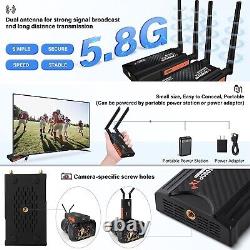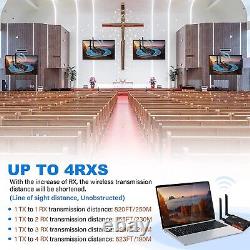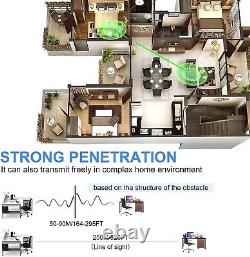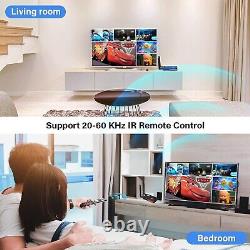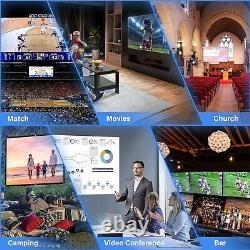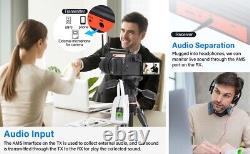 Wireless HDMI Transmitter and Receiver, 250m(820ft) Wireless HDMI Extender Kit with HDMI Loop Out, 2.4/5.8GHz 1080P Full HD for Streaming from DSLR, Laptop, Netflix, YouTube, PS4 to TV/Projector IR Support. Why choose our wireless HDMI Transmitter and Receiver? Built-in ESD electrostatic protection circuit, all-round protection of system security. Easy installation, plug-and-play, no additional settings. Avoid the cost and time of installing complex and expensive wiring infrastructure.
Support IR pass-back with 20-60KHzfrequency, with local loop-out function. Wireless Video Transmitters and Receivers work with most HDMI-equipped devices, including DVDs, DVRs, IPTV, CCTV Blu-ray players, set-top boxes, cable/satellite boxes and computer systems, game consoles, and more/connected HDTVs, projectors, monitors, etc.
5.8G wireless transmission with dual antenna design improves the quality and reliability of wireless HDMI signals. With the increase of RX. The wireless transmission distance will be shortened. (line of sight distance, unobstructed). 1 TX to 1 RX.
250m;1TX to 2 RX. 1 TX to 3 RX. 210m;1 TX to 4 RX.
UP TO 4 PAIRS and 1 TX TO 4RX. Connect up to four pairs simultaneously without interference.
This wireless hdmi extender can support 1 TX to 4RXs (Max), you can add more RXs according to the quatity you need. AMS interface on the TX.
And the sound is transmitted through the TX to the RX for play the collected sound. First connect the HDMI cable, the signal source connect Sender (transmitter) IN input; local display device connect Sender(transmitter) OUT output.
Then connect the receiver to a remote display device (such as a television, a splicing screen and so on). Pay attention to the infrared head of the sender should face and close to the signal source. Compatible with HDMI 1.3 (High-bandwidth Digital Content Protection) and Loop out 1080P full HD signal to the local monitor. This HDMI wireless extender can transmit 1080P video, but not 4K. Transmission distance will vary depending on the environment.
Walls, bricks or glass may shorten the signal coverage or cause obvious signal loss. Multiple Wireless HDMI Extender Kits operating within close proximity of eachother can cause signal interference.
At present, if your HDMI OUT port of your signal source carries ARC, then this product can only transmit video, but cannot transmit audio. Do not install multiple kits in the same location as this may cause signal interference. There will be a delay if an obstacle is encountered.
Quick and easy setup as no complicated cables or wires are required and no software has to be installed. The HDMI local output on the transmitter acts as a distributor and provides an additional output for use by the local display. This wireless transmitter and receiver supports an infrared remote control that allows you to control the source device at the receiver.
Change channels, pause, play, fast forward and control any other function of your cable, satellite box, DVD or Blu-ray player and any other A/V device in your system. With this Wireless HDMI transmitter and receiver, you can stream Full HD 1080p video content up to 820 ft away from your home. With a reduced transmission distance when blocked by obstruction.
The extender greatly improves the stability of the signal and transmission range. Up to 250m Transmission Range? Dual antenna design, 2.4/ 5.8G high-speed transmission and strong signal. By using WiFi transmission technology and through the point-to-point connection between transmitter and receiver equipment, extends 1080P full HD HDMI signal wirelessly up to 820ft in an open field without interference. Note: Walls, bricks or glass can shorten signal coverage or cause severe signal loss.
Note:0.06s latency for real-time games and sports programs. Loop Out & IR Remote Control? Allow source device to recognize remote commands; You can control the HDMI source device at a secondary location with the included IR cables, typically where the HDTV is located for added convenience. Additional HDMI Output on the Transmitter end allows you to add a local Display for Monitoring.
Setup is quick and easy, no software to install, eliminate cable clutter, get up and running in minutes with a true plug-and-play experience. Connect the transmitter to the HDMI source, then connect the receiver to the secondary HDTV, and you're ready to go. This wireless video HDMI display kit works with TVs and projectors with an HDMI input. The device wirelessly connects to most cable, satellite, Blu-ray, set-top boxes, DVRs, laptops, TVs, monitors AV receivers, computer systems and other media with an HDMI output. Excellent for office, conference, church projection and home entertaining.
Support Maximum 1TX to 4RXs? Wireless HDMI extender can switch between 4 different devices at most, you can add more RX as needed (RX ASIN: B09XQRCDQK). As RX increase, the wireless transmission distance will be shortened.
(Line of sight distance, pass through), 1 TX to 1 RX transmission distance: 820FT/250m; 1 TX to 2 RX: 755FT/230m; 1 TX to 3 RX: 689FT/210m;1 TX to 4 RX:623FT/190m. We are a clearinghouse for major retailers. We will make sure to resolve your issue quickly. We want every customer to be 100% satisfied.