Radio Crane Remote Controller Bridge Hoisting Transmitter+Receiver Hoist Crane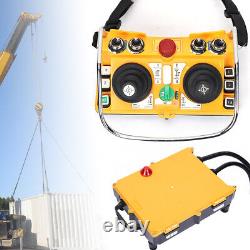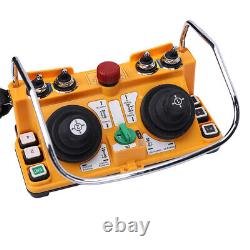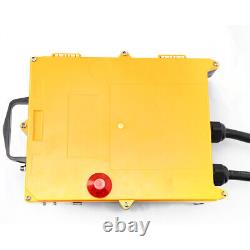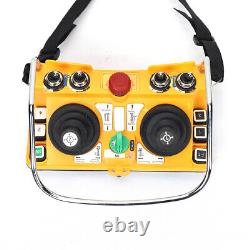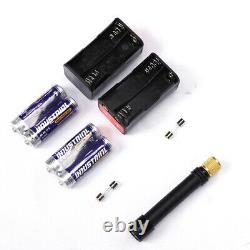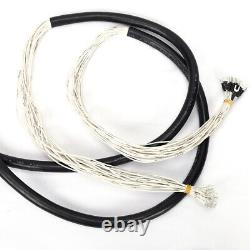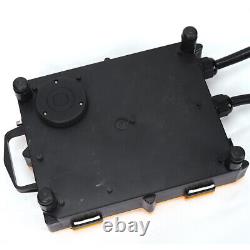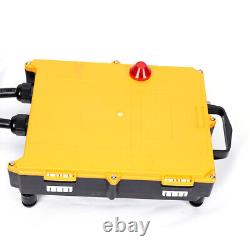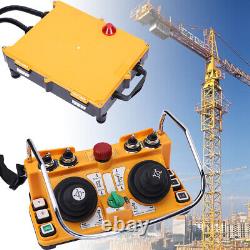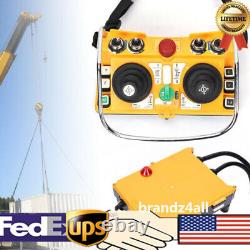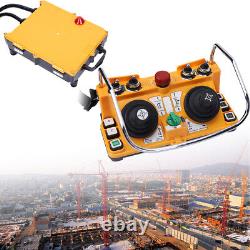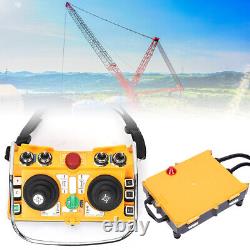 Note: Data cable is not included. This product is a high quality F24-60 rocker remote control that can help you work efficiently. Using fiberglass PA material, it can have good waterproofness. Ultra long-distance remote control, the control range is up to 100m. Wide range of applications, bridge crane / bridge crane / chain hoist / monorail / concrete pump truck / mobile crane / tower crane are available.
Reaction speed block, receiving and transmitting signals is very sensitive. Frequency range:VHF: 310331MHz; UHF: 425446MHz. Transmitter power:Less than or equal to 10dBm. Safety code:32bits (4.3 billion).
Temperature range:-4085 degrees Celsius (-40185 degrees Fahrenheit). Receiver power supply:AC/DC 24V. Cable length:1.65 meters. Safety code:32 bits (4.3 billion). Bridge Crane / Overhead crane / Chain Hoist / Monorails / Concrete Pump Truck / Mobile Lifting / Tower Crane.
The LED on the front of the transmitter indicates the condition of the batteries. It will flash green during operation if the battery power is sufficient and will flash red if the battery power is low. If the LED is flashing red, or if the operation becomes erratic, or will only work from a short distance, replace both batteries with new AA alkaline batteries.